Virus Removal Melbourne
MLK Computing - Virus Removal Melbourne
Melbourne Virus Removal Services
MLK Computing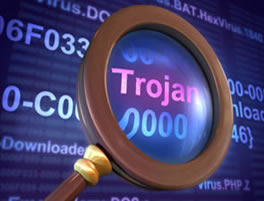 MLK Virus Removal Melbourne can remove any virus, including; Trojans, Worms, Network Virus's, Blaster, Sars, AV and many others. If your computer has one of these viruses on it, not only your computer is at risk, but every other computer on the same network, as well as any USB drives or external HDD's that you plug into the computer.
If you suspect you have a virus the best thing to do is to turn off the computer immediately to limit the extent of the damage to your computer and programs, as well as prevent the virus spreading to other computers on the network, or sending out emails of itself to your friends. The next important step is to call us so we can send out one of our friendly staff to remove it for your and get everything back to normal.
Services MLK Computing - Virus Removal Melbourne
Virus Removal Services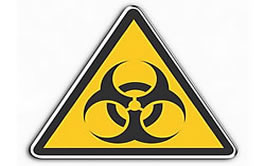 MLK Computing - Virus Removal Melbourne offers the best Virus Removal services around. But we are also a professional IT company offering many other services that can help you with your residence or business IT issues.
Virus Removal

We remove viruses from all computers

Offsite Repairs

For jobs that require long scans or for residents/businesses that can't be onsite with us for the length of the repair, we can take your hardware to our Melbourne office and complete repairs there, freeing you up to do what you like.

Virus Removal Melbourne

Viruses can destroy your computer and it's data. Our friendly staff will come out and remove the virus, and suggest and provide if required the best anti-virus. Prevention is better than the cure!

Data Backup & Recovery Melbourne

Anyone who has ever had a computer stop working knows how scary it is to think about losing all your data. Why not call us today to discuss onsite and offsite backup options available to you?

Remote Support

In a hurry to get the problem solved as soon as possible? At Virus Removal Melbourne we understand that time is money, and the faster a problem can be solved the better. As such we have remote support available so we can log into your computer and fix it immediately.

Onsite Services

MLK will send one of it's qualified technicians in Melbourne onsite to provide insight into your hardware setup, and any issues you amy be having, or about to have. As well as recommendations on the best way to proceed into the future.

Website Development

No website to help promote your goods and services? If you're reading this then it's evident just how important a website is to a business. Call us to start getting yours created today! We also can host the website and provide email and ongoing support.

Networking

Sharing data and internet across the computers in your house and place of business is the corner stone of modern computing. We have the professionals to come out and bring your network up to scratch and provide the best methods to ensure it stands the test of time.

Service Level Agreements

Would you like a single point of contact for all your IT needs? Know exactly what it will cost you each month for IT services, and have a company dedicated to ensuring your hardware is always performing to its full capabilities? Call us to discuss an SLA today!

& much much more.
Our Virus Removal Guarantee
Fix or it's Free
MLK Computing is so confident in our staff's ability to solve your Virus Removal issues in Melbourne, that we guarantee they can do the job or your money back. That's right, if our tech's are not capable of removing the Virus off your computer then you don't pay a cent!