Virus Removal Melbourne
MLK Computing - Virus Removal Melbourne
Melbourne Virus Removal
MLK Computing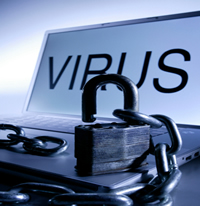 MLK Computing - Virus Removal Melbourne, a professional Virus Removal Company operating in Melbourne and surrounding suburbs since 2005. Today's most sought after IT service is Virus Removal as everybody heavily reliant on Computer or some sort of IT gadget that have access to the Internet. Thus, virus in the form of malicious software can enter into your computer without your consent. This can happen due to lack of proper internet security solution and improper configuration.
At MLK Computing – Virus Removal Melbourne, we have IT technicians operating in Melbourne area 24/7 to attend any Virus issue you may have. Our Melbourne Virus Removal Technicians are trained across multiple platforms and have years of practical experience. Our technicians' wealth of experience, training methods and commitment enables us to provide you quick and better virus removal solution.
Most of the Viruses that are available in the market today have the capability to affect or corrupt data. If this is the case, we assure you to recover your lost or corrupted data as well.
MLK Computing has been an honest and fair service provider in Melbourne. We operate with a fair policy i.e. NO FIX NO FEE.
Our Virus Removal Melbourne staff not only can help remove the virus with minimal damage to your programs and data, we can also suggest and provide the best ways to prevent it happening again.
Services MLK Computing - Virus Removal Melbourne
Virus Removal Services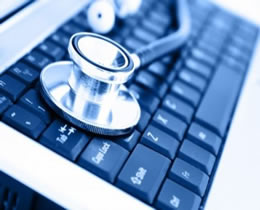 MLK Computing - Virus Removal Melbourne has many other services it can offer our customers, making us the one stop shop for all your computer and Virus Removal needs in Melbourne.
Virus Removal
Offsite Repairs
Virus Removal
Data Backup & Recovery
Remote Support
Onsite Services
Web site Development
Networking
Service Level Agreements
Offsite Backups
Exchange Hosting
MLK Computing - Virus Removal Melbourne Why Us?
Why choose us?
At MLK Computing - Virus Removal Melbourne, we know that your top priority is getting your computer running back to normal. We also understand that you want to have someone speak your language when they explain what went wrong, not just talk in technical speak. Our Virus Removal Melbourne Technicians are properly trained to talk to our customers to explain to them exactly what went wrong, and have them understand how to prevent it in the future.
Our Virus Removal Guarantee
Fix or it's Free
MLK Computing is so confident in our staff's ability to solve your Virus Removal issues in Melbourne, that we guarantee they can do the job or your money back. That's right, if our tech's are not capable of removing the Virus off your computer then you don't pay a cent!